MoskiPatch™ - Natural Mosquito Repellent is an inexpensive and easy solution that can decrease the rate of mosquito bites. MoskiPatch™ is convenient and long-lasting. It can be "patched" to your kids' clothes, strollers, hats, etc - it can be stuck to anything ANYWHERE at any time! Made with natural herbs that MOSQUITO HATES, MoskiPatch™ is 100% safe from chemical! Simply attach to your kid's belongings and those nasty mosquitoes will run away!
This is a combination of the natural substances that will keep the mosquito away from you effectively. Mosquito stickers can be used as a part of your daily clothing.
PRODUCT DESCRIPTION 
Anti - Mosquito Stickers with a 100% natural formula that will help prevent mosquito bites.

These patches are perfect for traveling, gardening, BBQ, hiking, fishing, and other outdoor activities.

These are produced with the premium quality standards - each clip will protect you from annoying insects for 12-24 hours.

This comes in a pack of 60. The resealable pouch contains 10 sheets, each with 6 patches.

Designed with cute cartoon smiling faces stickers that will make kids want to wear them.
FEATURES
Deet-free, harmless and non-toxic - can be used for kids, adults, and infants.

This 100% natural mosquito repellent has no side-effects and can be used during physical exercises or outdoor activities.

The effect lasts 24-72 hours, although the maximum yield is during the first 12 hours.

Easy to wear and stylish. Safe for all family members.

Effective in both tropical and temperate areas.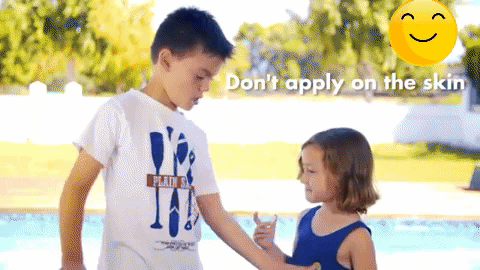 HOW TO USE
[Directions]
Remove from the packet and simply stick to clothing, socks, hat, shorts, bikini, computers, desks and chairs, beds, backpacks, etc. but if possible, don`t adhesive to the skin directly.

After opening the pack, keep in an airtight container or clip seal bag.
SPECIFICATIONS
Color: Random colors will be posted

Composition: Natural citronella essential oil + Non-woven Fabric

Size: 11.5cm * 8 cm/4.53*3.14" (pack), diameter 2.5 cm/0.98" (patch)
CAUTIONS
Please put it in a place where children cannot access.

Do not place near any fire hazards or electrical sources.

Prevent to put the product under the sunshine directly.

Please stop to use it if you have any skin irritation or itchiness.

If you have stinging sensation for accidental eye contact, please flush it with enough water. Do not rub the area.
PACKAGE INCLUDES
10 Packs (60 Stickers) Repellent Mosquito Sticker
**Due to the massive global ordering this peak season, please allow for at least 2-4 weeks of shipping time for the delivery of your order.
Click ADD TO CART to Order Yours Now!
Satisfaction Guaranteed With Every Order. All prices are listed in USD.