Magnetic Screen Door for Mosquito and Bugs
Protect you and your family from all kinds of insects or bugs!
MAGNETIC SCREEN DOOR IS THICK ENOUGH TO SCREEN OFF BUGS, FLIES, MOSQUITOES, AND OTHER INSECTS, YET THIN ENOUGH TO ALLOW FRESH AIR TO ENTER.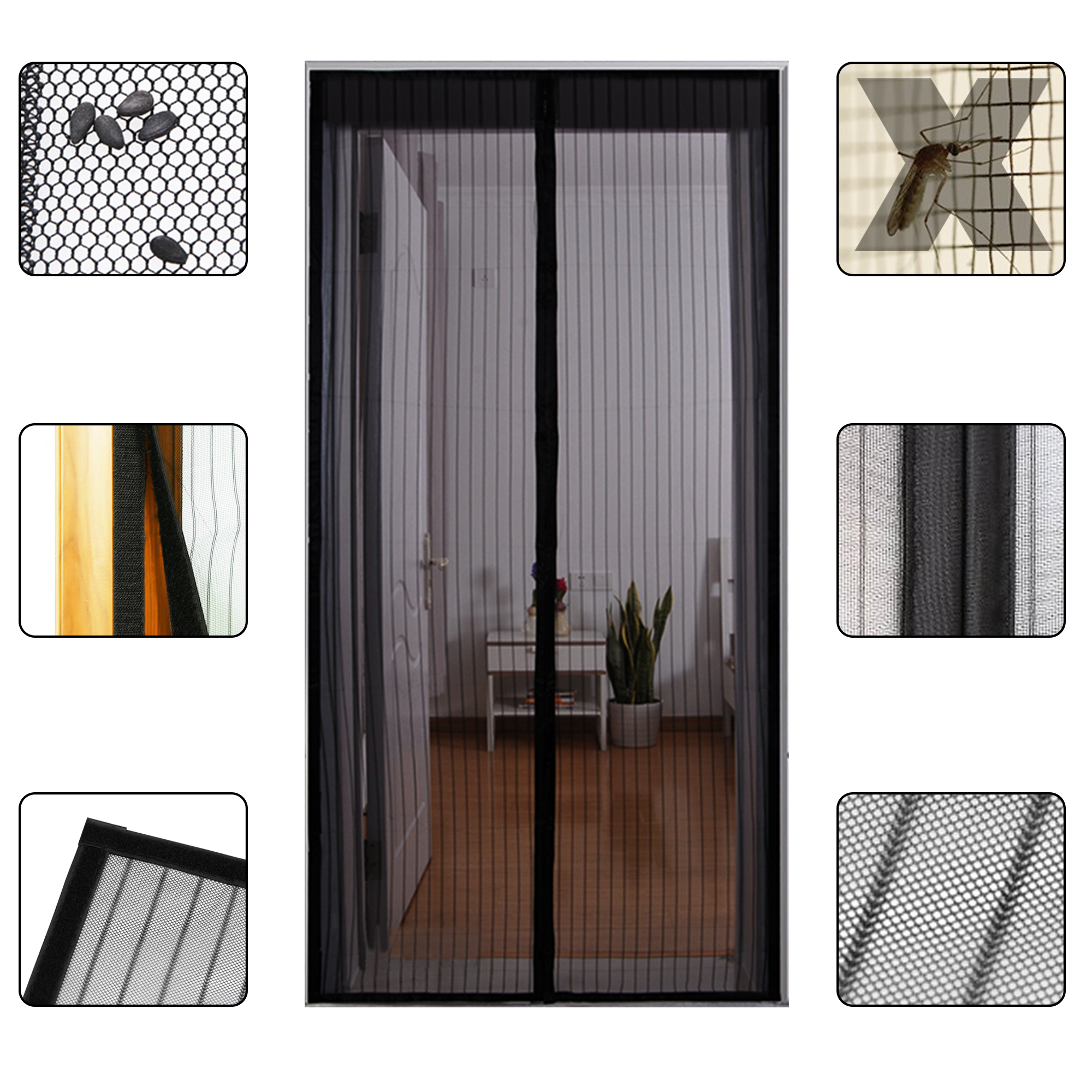 It can boost your home's use of the natural elements for its dwellers' comfort. They can also help everyone in your household get in and out of the house, solving specific mobility issues for many.
Door Size Compatibility: Magnetic door screens fit front, rear, interior or exterior, entry, porch, balcony, glass door.
Easy To Install: Peel the adhesive backing off the full-frame Hook & Loop strips and apply to the door frame, then push pins on the screen door. The magnet screen door curtain is durable, detachable, and easy to remove and wash.
Highest Quality Mesh: The fly screen doors with magnets was made of heavy-duty polyester material, which is comfortable and soft to the touch. Mesh grid of the patio screen door keeps the air flowing and block most of the flying objects.
Strong Magnet Close Automatically: Magnets make curtain screen door close and open automatically without gaps and noise. Gravity sticks are sewn at the bottom of the patio screen door, which can keep it in place by even strong wind.
Hands-Free & Easy Walkthrough: Let in sunlight and fresh air. Walkthrough the magnetic screen door easily while your hands are full. Friendly for your children, dogs, and cats. Quickly open and promptly close without concern about falling.
Package Includes: 1x Magnetic Screen Door.